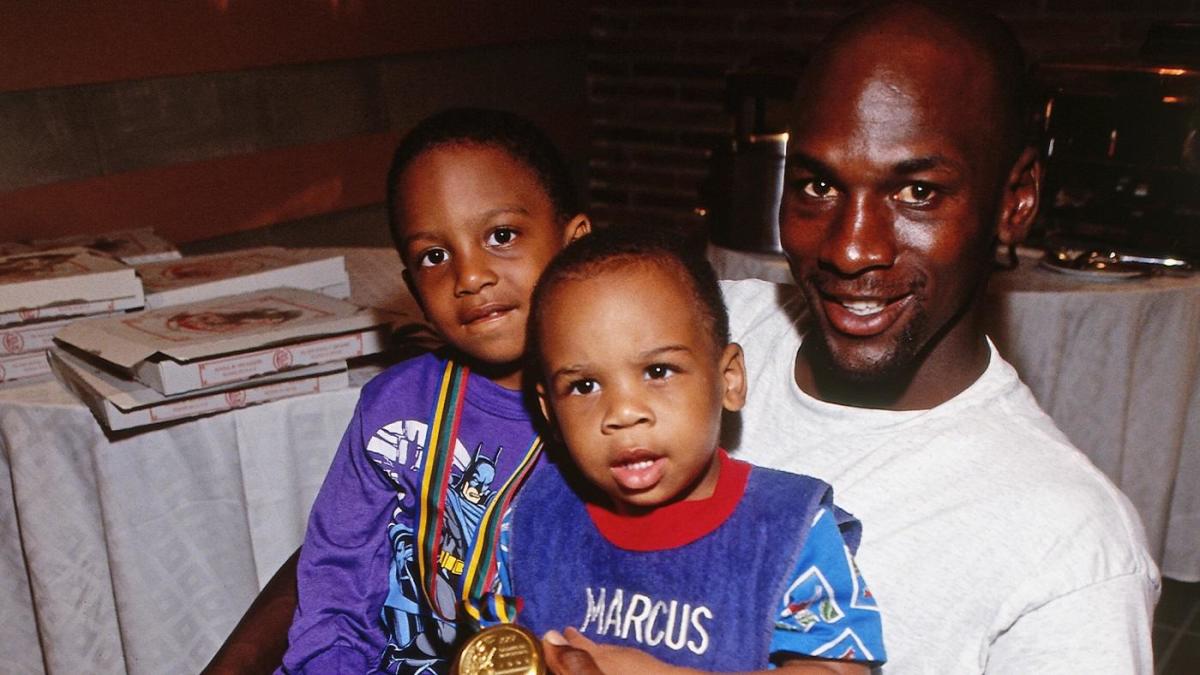 The current generation of NBA stars boasts dynamic athletes who inspire excellence through impressive talent, just like generations of hoopers before them. But one thing that has changed in the league, and significantly, is the role fatherhood plays. The league today is filled with proud fathers, men who don't hesitate to bring their children into the spotlight with them.
We think of the late Kobe Bryant as Gianna "Mambacita" Bryant's father, and Steph Curry as scene-stealer Riley's dad. Dwyane Wade openly expresses love for Zaya at every turn. Yet, as The Last Dance unwittingly showed over the past five weeks, tremendous NBA stars rarely allowed themselves to be proud dads publicly.
In the late 1980s and '90s, Michael Jordan's superstardom couldn't help but affect his relationship with his children — not just as a father on the road for months at a time, not just as a man with a notoriously tireless work ethic and competitive drive, but as an icon whose impact couldn't help but create expectations for his kids. During his induction into the Basketball Hall of Fame in 2009, Jordan turned to three of his children and said, "You guys have a heavy burden. I wouldn't want to be you guys if I had to."
During that era, could someone simultaneously be considered the best basketball player on earth, an endorsement-deal king, and father of the year all at once? Not quite.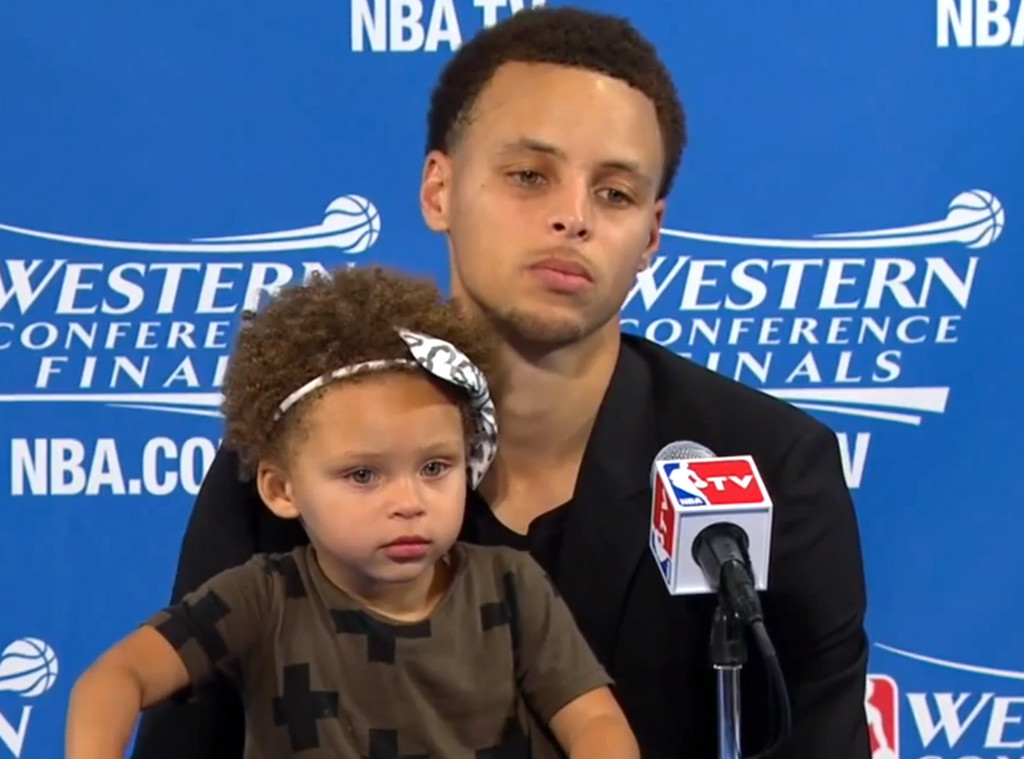 Now skip ahead two decades to the 2015 NBA Finals. The league's newly crowned MVP, Steph Curry, was busy helping his team to its first title in 40 years, but in a postgame press conference, another new star emerged. Curry's daughter Riley, two years old at the time, interrupted the humdrum postgame sports-speak, told her father to be quiet, and curiously wandered the press conference staging area. Yes, Chef Curry became the most popular player in the league that year — but that moment made clear that he's also a doting, charmingly awkward father balancing parenthood with his newfound superstardom.
There are no vintage clips of MJ's children comically taking over postgame pressers. In the entire 10-hour stretch of The Last Dance, only three of his children appear in a clip that lasts barely three minutes. His twins with his second wife, Yvette Prieto, are not shown at all. There's zero mention of his first wife, Juanita Vanoy. While the NBA may be in a different place when it comes to fatherhood, MJ's dad narrative remains locked off.
Jasmine Jordan was two years old in 1993, when her father won his third NBA championship. She recently spoke to the Associated Press about being Michael Jordan's daughter during the apex of his career. It revealed just how far MJ went to keep his career and his parenthood separate — so much so that his own daughter resorted to Googling facts about him. "I was like, 'Why is everyone so intrigued by you? You're just dad. You're not that cool,'" she said. "But lo and behold, he was kind of a big deal. So, it's definitely something that's been eye-opening."
Did we need to know about MJ's family life to stay locked into his Black Jesus persona? The Jordan brand smashed through revenue goals like a true-to-the-era Terminator. There is a natural, commerce-based argument that the exponential growth that Nike and the NBA experienced from 1988 to 1993 superseded the impact of MJ and his then-wife Juanita starting a family.
In 1993, the NBA was skyrocketing out of its doldrums. Michael Jordan dunked on everything in sight as an über-Superman who didn't need a cape to fly. Adding his children to his appeal could've crushed him down to earth. Yes, when staring at unprecedented capitalistic growth, absurdist tendencies can become governing logic.
A quarter-century later, the NBA is in a different place. The league, secure in its global popularity, lacks the urgent pressure of needing to earn every available dollar. Thus, for every fourth-quarter grimace at a referee's blown call, there's a postgame hug of a son or daughter. We've evolved past the need for players to be presented as cyborgs. They can now, quite literally, embrace their humanity.

By Marcus K. Dowling